skilled team
Meet Our
Executive Team
Members
If we had a 'secret sauce' it would be our awesome people.
professional people
Our Leadership Team
We have experience working with large and small businesses and are ready to
develop a targeted strategy and plan that's just right for you.
Arjun Pandey
CEO and Ecommerce Expert
Jyoti Sharma
Task Manager
Ajay Sharma
CFO and Ecommerce Expert
Bhanu Pratap
Ecommerce Expert
real testimonials
What They
Say About Our
Company?
Thank you for the wonderful job you and your company did to deliver this valuable amazon service on our behalf. Please pass along my sincere thanks to your staff that had a hand in developing our site.
Fraumania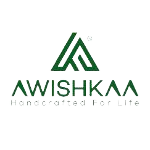 I must say working with Arjun & his team has been a pleasure the work they have done is very good The site is more professional and faster! Great Job! They get the job done and they do good work.
Avishka
Best services offered team was amazing support if fantastic
Shanti A1